Call us to discuss our range of services!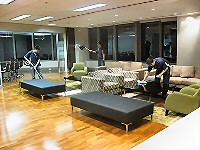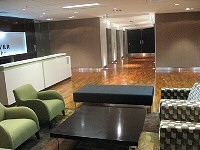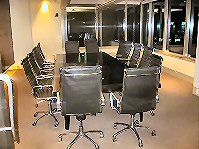 Our commercial cleaning company prides itself on the way we conduct business.
You will always see a well groomed cleaner cleaning in our company uniform, and be greeted with a friendly smile.
Our commercial cleaning business has been operating for over twenty years in the Auckland Business District, servicing some clients for over ten years!
We know how to look after our customers!
Our staff have gone through reference checks to make sure we have the right sort of person working for our company.
We check each building on leaving to make sure all doors and windows are locked and secure - to ensure your peace of mind.
Business documents can be left on desks, knowing that our staff have the highest integrity, and that the privacy and efficiency of your company is in secure hands.
We are so confident that our commercial cleaning is of the highest quality, that we guarantee you satisfaction.
We will even give you the opportunity to contact our current clients - to prove that we do indeed give great cleaning service.
We are extremely proud of the work we do - and pride ourselves on our high standards.